EVERY YEAR, OVER ONE MILLION AUSTRALIANS ARE INJURED DURING SPORT OR RECREATIONAL ACTIVITY. OVER 500,000 PEOPLE WILL REPORT A LONG-TERM CONDITION RESULTING FROM A SPORTING INJURY.
SPORTS & EXERCISE INJURY
WHAT IS SPORTS AND EXERCISE INJURY?
Is sport, physical activity and exercise part of your daily life? Do you keep fit or train to improve your performance? Are you an athlete where an injury can impact on your career?
The health benefits of sport and exercise are well known. But the benefits of sport and exercise can come at a high price.
Injury is the other side of sport and exercise. Sports injury is the damage or harm to a person's body that results from sport, physical activity and exercise.
CAUSES OF SPORTS & EXERCISE INJURY
Sports and exercise injury can be caused by contact between people and objects. A hard, impactful collision may cause soft tissue injury or bruising.
It may be the due to an awkward, twisted landing, such as an ankle sprain. Such injuries can occur suddenly, from clearly identifiable events.
Or the causes of an injury may not be known. In any case, it is important to address both the cause of the injury and the pain.
TREAT SPORTS & EXERCISE INJURY
If the injury is treated early and well, the chances of recovery are increased. After the swelling is reduced, good recovery depends on a good blood supply and the body's healing mechanisms.
If not treated effectively, these injuries can take time to heal and worsen. Overuse injuries from repetitive running, throwing or serving are extremely problematic.
Left unresolved, injuries can become chronic, making them more difficult to treat and increasing the possibility that may contribute to secondary injuries or conditions.
Speaking to your doctor or any qualified health professional is the best way to prevent injuries from becoming long-term concerns.
SHORT AND LONG-TERM INJURIES
ACUTE INJURY
IMMEDIATE
An injury that occurs suddenly, often as the result of the body experiencing an irregular impact, movement or positioning.
Signs of an acute injury can include:
Sudden, severe pain
Swelling, discolouration
Muscle spasm or involuntary movements
Inability to hold weight
Limited mobility
limb weakness
Visible distortion or displacement
SUB-ACUTE INJURY
RECURRENT
The injury starts to heal but is subjected to additional strains prior to having completely recovered.
An injury in this stage may cause:
Pain at sporadic intervals
Bruising without any noticeable impact incidents
Gradually decreasing range of movement
Mild but persistent swelling and/or inflammation
Discomfort resulting from otherwise regular, mild activity or movement.
CHRONIC INJURY
OVERUSE
An injury that occurred some time ago, but appears to be healing very slowly, or not at all – the pain is ongoing.
Signs of a chronic injury:
Persistent pain after sleeping or rest periods
Pain when performing even the most basic activities
limbs freezing up or locking into place
Notable changes in the way we move or position ourselves when resting or being still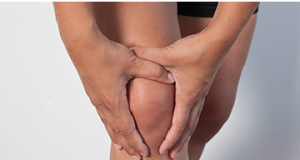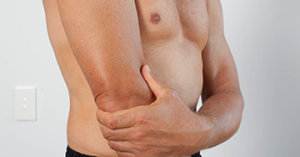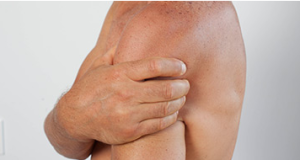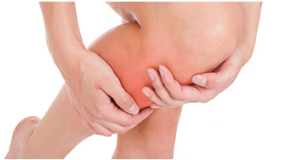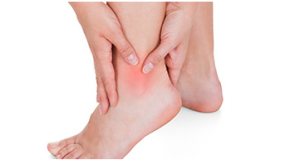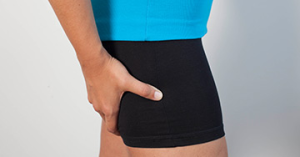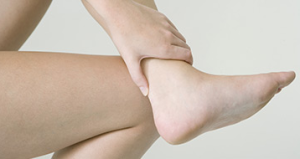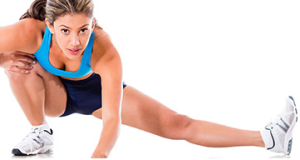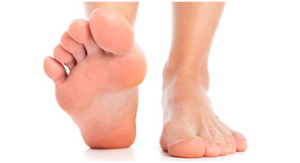 Contact B-Cure Laser Australia today about how we can help with your sprained ankle treatment, heal pain relief and a variety of other sports related injuries. Don't let a sports injury put you out of the game any longer!
Read More
PAINFUL ANKLE TREATMENT
THE B-CURE LASER OFFERS EFFECTIVE TREATMENT FOR ANKLE OR HEAL PAIN AND SHOULDER INJURY TREATMENT
Sport related injuries are an unavoidable part of playing sport, whether it's a result of a hard collision with another person or object, or the result of an awkward landing. If sport is a consistent part of your daily routine, it is necessary to have a pain management strategy in place so that you can successfully treat ailments with little disruption to this routine. This could include shoulder injury treatment, heel pain relief or sprained ankle treatment. As part of a comprehensive plan to manage pain and injury, you should consult your doctor or therapist about the range of treatment options available. The B-Cure Laser can assist with pain management and relief by applying Low Level Laser Therapy at home or on the go.
Feel free to visit or contact us today for product demonstrations and further information on how the B-Cure Laser can provide effective heal pain treatment or heal pain relief and treatment for tennis elbow.
FROM HEEL PAIN RELIEF TO SPRAINED ANKLE TREATMENT
Much like every day aches and pains sports injuries can be classified as either acute or chronic pain, both of which the B-Cure Laser can help, as part of a comprehensive treatment plan. Your doctor will be able to guide you in effective heal pain treatment and how B-Cure Laser could be a part of the mix. Whether its shoulder injury treatment or sprained ankle treatment that is necessary, or if you need ongoing treatment for pain, B-Cure Laser can be used at home, on your own schedule.
Read Less