Do you suffer from back pain too?
The American College of Physicians has issued new guidelines: patients should treat their back pain with non-drug therapies and the newest recommendation is the use of – low level laser therapy!
The new recommendations issued by the American College of Physicians, are consistent with the unequivocal recommendations of Professor Daniel Reis, one of the top orthopedic experts in Israel: for the treatment of back pain, alternative remedies such as physiotherapy, hydrotherapy, acupuncture or soft laser, therapies that cause the least harm, should be favored over drug treatments which are recommended for use only as a last resort.
Today, more than ever before, it is important to know about B-Cure Laser, the only device that has succeeded in harnessing the technology of clinical strength soft lasers, and placing it in a lightweight, convenient and safe device that is accessible to everyone. More and more doctors are recommending the B-Cure Laser Device for the treatment of back pain, pain in the knees and other orthopedic problems. They consider it effective in the treatment of orthopedic pain as well as treatment of the source of the problem - inflammation.
Professor Reis, the senior Israeli orthopedic expert who founded and served as Head of the Orthopedic Department at Rambam Medical Center, says that "B-Cure Laser is a useful device for a wide variety of conditions of pain. It can be used as the specific, main treatment or as complementary therapy. Since this treatment does not involve any complications, it is best to treat the symptoms with this device rather than using therapy that includes non steroid anti inflammatory drugs or local injections."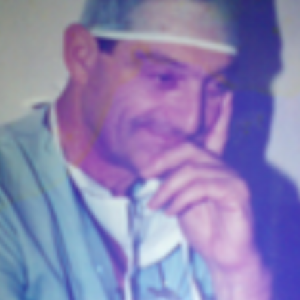 Professor Reis conducted a clinical review of medical literature relating to the impact of soft laser treatment, in a wide range of types of orthopedic pain. His review is based on new research that has been carried out using the B-Cure Laser device itself, at universities and at research departments in Italy, and is also based on his personal experience with his own patients, reaching a very positive conclusion.
Proved Clinical Efficacy – Indisputable Research
Research carried out at the 'Sapienza' University in Rome, supports Professor Reis's conclusion and in fact, proves it. In a study that compared the treatment of pain in the joints using drugs versus B-Cure Laser therapy, the results were more conclusive than any previous studies.
It was proved that the use of B-Cure Laser for the treatment of pain in the jaw joint was exactly as efficient as drug therapy. The findings of the study are true for other similar joints such as the neck, the wrist and fingers. These excellent findings are compounded by the most important fact of all – that unlike the drugs used as pain killers, B-Cure Laser offers users natural, non invasive and safe treatment.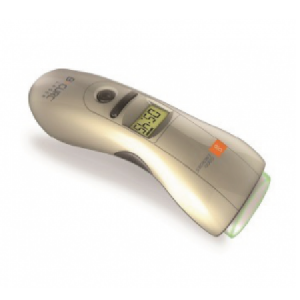 Effective Treatment for Back Pain and Knee Pain
Various studies have shown efficacy in the treatment of pain in the joints, and these results can be applied to all of the joints – neck, shoulders, hands, vertebrae, knees, fingers etc. An additional study carried out at the University Of Parma, Italy found that use of B-Cure Laser reduced jaw joint pain by 50% compared to only 8% in the control group: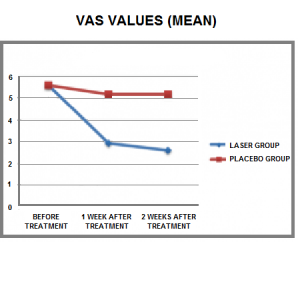 80% of 60 - 80 year olds testify that they suffer from pain, the majority from back pain, and taking second place, is pain in the knees.
"What haven't I tried", says Helen (a 70 year old living in the center of the country)."My knee pain was simply unbearable, I had no idea what to do and if there was any chance at all that it would stop. There were days when it was unbearable, and I was helpless. I was told about this device, and the truth is I was doubtful. I have been frustrated by all other therapies and I didn't think that it would be this device in fact that would be successful. I was pleasantly surprised. The pain subsided and I was happy that there were no side effects, and I didn't even need to go out to get the treatments – that can be a huge nuisance."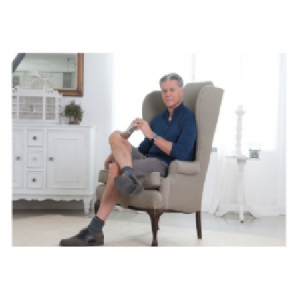 So how does B-Cure Laser work exactly?
The soft laser method, or the cold laser, is a low powered light energy that penetrates deep into the tissue and releases endorphins and analgesics, encourages the production of inflammatory fighting enzymes, stimulates blood flow in the affected area, and broadens the lymph vessels leading to more effective drainage of infections. The development and patent of B-Cure Laser, enables us to achieve all that with this innovative device, in our own homes.
The great advantage of the B-Cure Laser is that it is a small device that is safe to use. It is small, light and portable, and safe to use at home. It is a simple and convenient device to use, and can be shared by all members of the family. Home treatment with B-Cure Laser offers a significant transformation in the quality of life, as the patient regains control of the healing process, and in reducing the cost of many other types of therapy.
Ziv (56, Tel Aviv)
"I was skeptical as first. How could I not be? Throughout our lives we are taught that there are no magic solutions. This seemed too easy – treating back pain at home? On my own? How many minutes a day? And that's what would help where doctors have failed? After trying it, I learned that there are sometimes good surprises in life."
One of the guiding principles of the philosophy of medicine is that it is always preferable to treat a problem without causing additional ones. What does that mean and how does B Cure Laser come into the picture? Pains of orthopedic or neurological origin are usually treated with injections and pills, which deal with the symptoms but also entail side effects, and these therefore cannot be used over a long period of time, otherwise the body develops a tolerance to them and their effectiveness declines.
As Professor Reis testifies regarding the treatment with B-Cure Laser: "Since treatment with B-Cure Laser does not involve any complications, it is best that treatment of the symptoms (trauma, inflammation or degeneration) is done with this device, rather than therapy that includes non steroid anti inflammatory medication and local injections. The saying 'First of all cause no harm' makes B-Cure Laser a smart initial symptomatic treatment."
Research findings show that patients recommend it and doctors praise it.
Professor Reis goes on to summarize: "In conclusion – treatment with B-Cure Laser as a pain killer, is the most effective and non harmful treatment for muscular and skeletal pain. It can play the part of a biological cure for trauma and inflammation as has been proven. You should keep the device at home and use it immediately for all common acute pain such as lumbago, ankle sprain, muscle strain, stiff neck, heel spur and other symptoms. "
A senior doctor at a central hospital in Israel adds his words of recommendation: "The B-Cure Laser device has been in use in our department since 2008. We have tried the device on patients with acute chronic pain in the neck, lower back, knees and other joints. The impression at our clinic as a result of our experience is that the device shows positive results in a significant number of patients."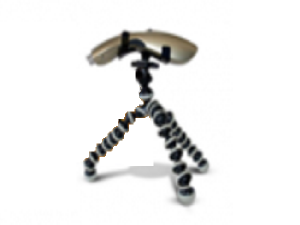 New! B-Cure Adjustable Stand for convenience and efficiency.
In a study held at the Perm National Research University in Russia, the efficacy of BCure Laser was examined, and these are the findings:
• In 80% of cases, B-Cure Laser treatment registered as preventing edema and
inflammatory complications.
• B-Cure Laser reduced the pain by 3.5 times compared to the control group.
• B-Cure laser reduced and prevented the ingestion of pain killers.
• B-Cure Laser assisted in preventing neurological and sensory complications
prevented and reduced functional and esthetic complications.
• In a general remark it was stated that use of B-Cure Laser significantly reduced
suffering from decreased quality of life.